Don't Starve Asset Comissions!
Status: Closed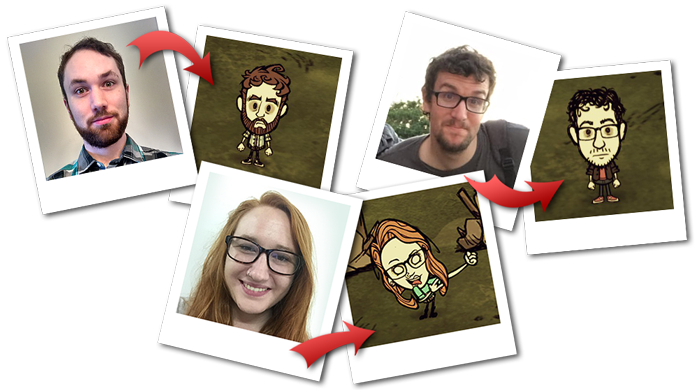 "This mod looks amazing and is by far the best gift I have ever received..."
-Jamitrious
"From my experience of working with commissioners, Sage was one of the nicest and most cooperative of them all!"
-Kyrogeniz


Looking to commission high quality Don't Starve character art that is faithful to the game's iconic style? Sageoflegend.com is now accepting commissions for custom Don't Starve assets. Create a professional Not-Starvified version of yourself, or send an awesome gift to friends or loved ones who want to see themselves in the Don't Starve universe! Or throw your own original character into the uncompromising wilderness and see how they fare.


DA RULES:
1. The assets I provide must be compiled and submitted to the Steam Workshop by you. The Steam Subscriber Agreement prohibits use of the Steam Workshop for commercial purposes. This means I cannot use the developer tools to compile or submit a mod for you, but I can provide art assets and code to you independently of the Steam Workshop. You may then use those assets to create your own character mod, following some simple instructions.

2. No characters from other people's intellectual properties. That means no Freddy Fazbears, Sailor Moons, Marios, etc. (Fan characters are okay. Your original character "Shmario", the third evil Mario triplet, can work. As long as they are distinct enough from the original IP.) This extends to the official Don't Starve characters- no remakes allowed.

3. No nudity (duh).

4. Nothing racist, sexist, homophobic, or anything else dumb like that.

5. I reserve the right to turn down commissions for any other reason I see fit!

Note: These assets are not official Don't Starve content, and I am in no way affiliated with Klei Entertainment.


Other than that, you got it!
What I can offer!
-Character Art Assets-
Professional quality art assets wrapped up and ready for you to turn into your own customized mod character! Just describe your vision, send me some reference photos, or even let me take your sketch ideas and turn them into a completed product in the iconic Don't Starve style.

Prices -


DST Character Art Assets - In game character assets AND portrait- - $300
DS Character Art Assets - In game character assets AND portrait- $250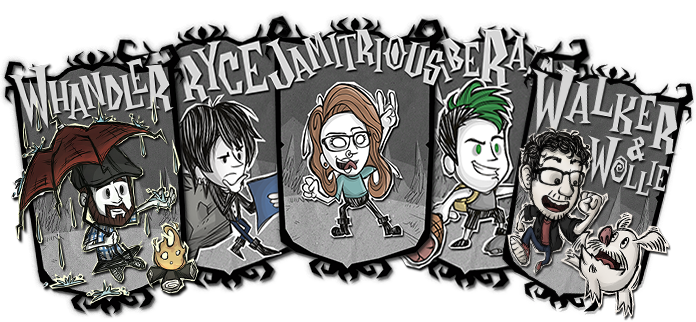 This package comes with the code to create your own basic character mod for free. By following a few simple tutorial steps you will be able to compile and submit the mod to the Steam Workshop by yourself (note: you must have access to a PC, not a Mac or Linux). I will guide you through this process if you have any trouble with it. The starter code includes free adjustments to simple stats like health, hunger, sanity, speed, damage rate, etc. I am not currently offering any coding features more complicated than these.
-Other Don't Starve Art Assets-
Price - Varies

Looking for non-character art assets in the DST style? If you've got a mod of your own and just need someone to draw the pretty pictures for you, contact me and we'll discuss prices based on what you're looking for.
-Custom Sounds-
Price - $50

Want that extra touch of quality and authenticity that a custom instrument brings? Let me put my basic sound production knowledge to work for you. Pick an instrument and I will create around 25 unique sounds for you, including speech, injury, and death sounds. You also get ghost, emote, pose and yawning sounds if it's for DST. The instruments I can provide are limited to those available in the basic sound pack for GarageBand. Please email me with any questions about which instruments are available.

Note: You must be able to follow a tutorial to create the completed mod sound file yourself. I cannot use the developer tools to create the actual sound file for you. Therefore, this option is only recommmended for people with at least some programming/modding experience.

-Custom Dialogue-
Price - $50

Would you like your character to have their own fancy dialogue? Custom dialogue gives your mod a genuine high-quality feel. There are around a thousand lines of dialogue for each character in Don't Starve. Just tell me what kind of personality your character has and I'll put my wit and grammar to work for you in re-writing all of the dialogue in the game. Otherwise you can just stick with the standard scripts from any of the base characters. Or create your own dialogue!

-Complex Character Mechanics-
I am currently not offering any custom character mechanics beyond simple changes like health, hunger, sanity, etc. I encourage commissioners to find help with code from other sources if they want more complicated features! There are plenty of more tech-savvy coders out there who can provide some awesome perks and abilities for your character. Or you can provide the code yourself if you've got a big, smart coding brain!
-Some Notes About Artistic Limitations-
The art assets I provide must conform to the standard animation rigs for Don't Starve characters. This means they must generally be the same size and shape as Wilson and friends, with the same number of limbs, etc.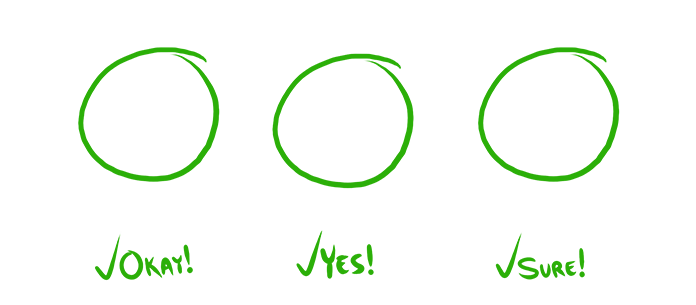 Some other restraints do apply. Long hair can't hang down directly behind the body (although there are other workarounds to give characters long hair). I cannot add any extra body parts or animations. Characters which are vastly different from their left side to their right also won't work. Discussion about what is possible with your mod will happen prior to beginning the commission.

-Payment-
Payments for the commissioned assets will be through Paypal. An invoice will be sent via email and payment must be received before work on the commission will begin. Prices will vary depending on what you decide to purchase. Regardless of price, a 50% non-refundable payment must be paid up front to begin the commission, and the rest of the balance is due before the final assets are released to the commissioner.
-Delivery of Final Product-
Commissioned art assets, dialogue, sounds, etc, will be delivered in a format which is ready to be compiled and submitted by you, with instructions on how to do so, after the final payment is received. Delivery of the assets will be via email or whichever other file transfer method you prefer. Credit in the uploaded mod is kindly requested! Delivery of commissioned content will only occur after the final payment is received. No ifs, no buts, no coconuts.
-Timeline-
Full character commissions take approximately two months to complete. However, the production time may be longer depending on other work / life obligations I may have. I will keep commissioners frequently updated on progress.



-How To Commission-
If all of this sounds good to you, contact me at sageoflegend@gmail.com to discuss the assets you're looking for. My schedule can be a bit busy, but I'll get back to you ASAP! Availability of commission slots can be a bit crowded due to the long production time of character mods. If my slots are full, I will be happy to put you on a waiting list and contact you when I become available again.

Thanks for stopping by, have a nice day!