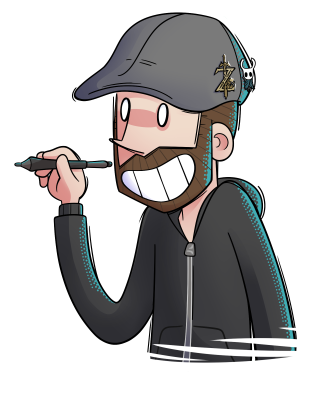 Hello, and welcome to my dot com!

My name is Eric Chandler. Some people call me Sage!

I'm a digital artist specializing in character illustration, and I enjoy experimenting with lots of different styles. I graduated from the University of Oregon with a bachelor's of science in Digital Art.

All kinds of animation make my heart happy. I love video games- especially ones that allow me to be creative or socialize with my friends. Bonus points for games that do both! I also listen to a lot of podcasts. My favorites are the ones that make me laugh or expand my mind.

Thanks for stopping by! Please feel free to contact me at sageoflegend@gmail.com with any inquiries, or check my instagram for my latest art and doodles.